Stop suspicious emails
Has anyone ever asked you «is this email safe»? Imagine all the users who do not know whom to ask, or do not dare asking at all.
Leaving these people on their own is risky.
Engage
Our unique MailRisk tool combines human intelligence with machine learning to help everyone stay on the safe side.
Check emails instantly
Allow people to find out if an email is safe, and to learn while doing it, with a simple click on the MailRisk button in the Outlook interface.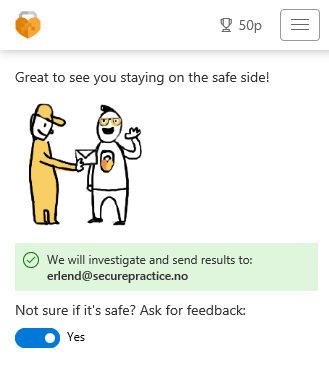 Always feedback
If we cannot immediately offer a satisfying response, it is simple to ask for a manual email check-up from an expert. We bring back any data you need efficiently without further action.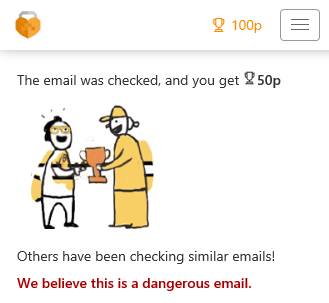 Motivating and useful
Gamification further engages users to a joint effort for security. The true value however lies in the data we collect whenever colleagues share their suspicions. We allow people to automatically help each other out in a quick and fun way to combat hackers and scammers.
Engage people to get help for themselves, for their colleagues, and for the global fight against cybercrime.
Crowdsourced detection
Human intelligence combined with machine learning provides the best data for effective detection.
Based on people's suspicions, we provide a comprehensive platform for email threat analysis. Keep in mind that these are the emails that have already bypassed your spamfilter and anti-virus.
We automatically look up metadata and cross check with multiple sources, along with our own threat intelligence across thousands of users.
Human sensors
Unlock access to unique data from your colleagues and their human suspicions in a structured manner.
Global network
Our hybrid analysis engine scans across live data from thousands of other users, and several other threat data sources.
Cloud automation
Use our powerful machine learning service and APIs to automatically correlate and categorize suspicions.
Scalable response
Automate as much as possible, and outsource the rest.
Our machine learning algorithms takes care of correlating similar emails so that you do not have to. On average, this relieves workload of classification with over 65%.
As an optional add-on, our managed analysis service takes care of the remaining analysis work, and ensures prompt feedback to every single end-user every time.
See the movie in 90 seconds
Share it to spread awareness on how employees can contribute to better security.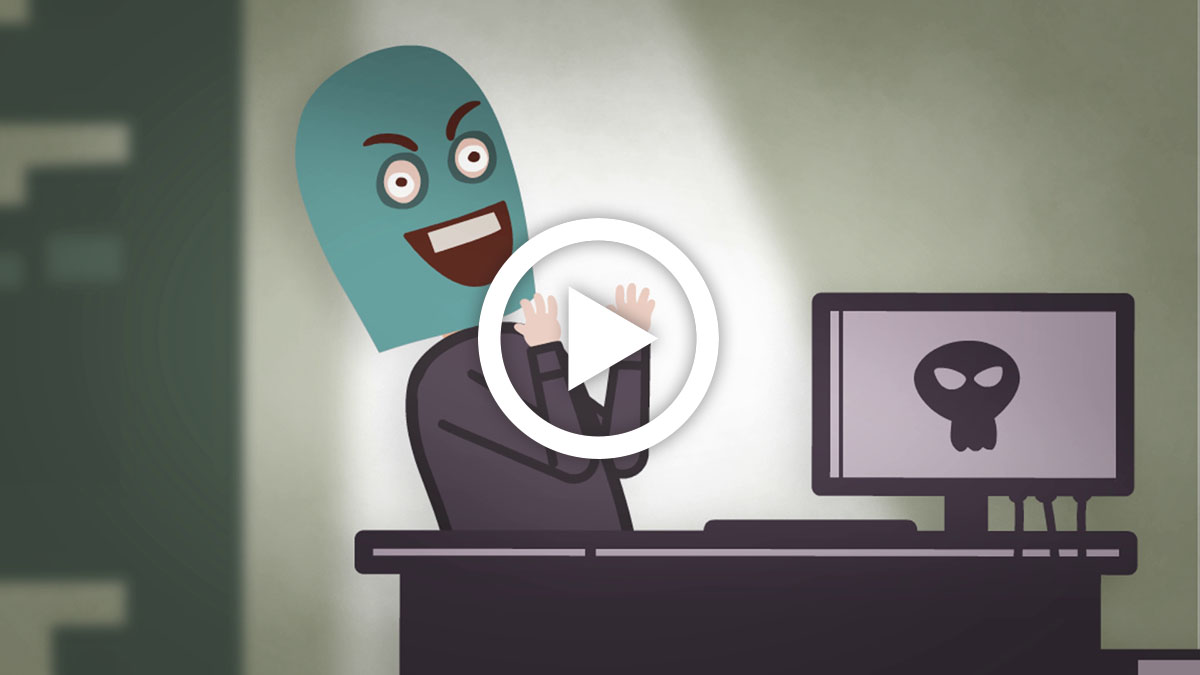 Simple to install and use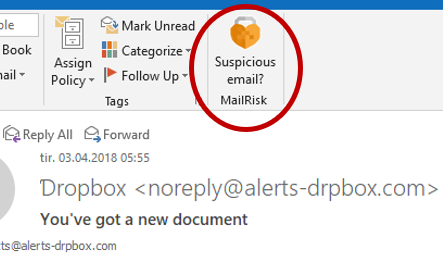 MailRisk add-in for Outlook is installed for all employees with only a few simple steps, and stays up to date forever.
Our add-in works equally well in Outlook on both PC, Mac, webmail, iOS and Android.
Ready to get started?
We have written a guide for you to get started with human-centered security. Access our free resource now, and learn:
How to nurture drivers for employee engagement
How to avoid common obstacles for reporting
Practical examples and steps to get started
Financial services company Storebrand has chosen Secure Practice to help employees with safe handling of suspicious emails. Bjørn Richard Watne (CISO) says the solution greatly helps both preventive and operative security.
Compared to the previously manual helpdesk process, more than 50 times as many cases are now handled with MailRisk for quick and frictionless analysis and reporting across a large customer base, with overall approximately the same effort.
Chief information security officer (CISO) Vigleik Hustadnes at energy and communications company Tussa, says that employee awareness and security culture is an important focus area for their security work, and that Secure Practice is a good match for their organization.
Ready to give us a try?
We are always ready to talk security and people.
Or continue with exploring our product offering: