Infotekst til nye MailRisk-brukere
Når MailRisk-knappen plutselig dukker opp i Outlook hos alle kollegene dine, er det viktig å fortelle dem hva den nye knappen innebærer. Her foreslår vi hvordan dette kan gjøres.
Når vi setter nye kunder i gang med MailRisk, anbefaler vi derfor å gjennomføre en øvelse med simulert phishing. Dette betyr i praksis at vi sender ut en e-post som i praksis er bare svindel og lureri, til alle ansatte.
Målet likevel ikke å se hvor mange som blir lurt av den falske e-posten. Tvert imot er hensikten at flest mulig fatter mistanke, og trykker på MailRisk-knappen!
Les også: Tips til gjennomføring av simulert phishing
For å informere om hva MailRisk-knappen er og hva som er formålet med phishing-øvelsen, er det viktig å varsle de nye brukerne via e-post og/eller via intranettet. Vi har derfor skrevet et forslag til hvordan denne informasjonsteksten kan se ut. Det er naturligvis fritt fram for å kopiere eller bruke deler av teksten:
Ny knapp i Outlook
Hender det at du mottar mistenkelig e-post i innboksen? Da er du ikke alene.
Men ikke alle synes at det er like enkelt å avsløre farlig e-post. Derfor trenger vi litt hjelp fra deg, og derfor har du fått en ny knapp i Outlook.
Trykk på MailRisk-knappen hvis du er usikker selv, eller vil hjelpe andre!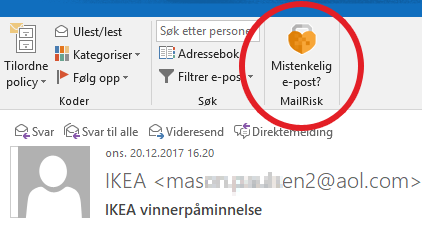 Knappen åpner et lite vindu som hjelper deg med å avgjøre om e-posten er trygg, og du kan enkelt be om mer hjelp om det trengs.
Samtidig kan vi raskt avdekke forsøk på svindel og hacking mot oss. Slik bidrar du til en sikrere hverdag for både deg selv og dine kolleger.
NB! For å få flest mulig til å ta knappen i bruk, kommer vi til å sende alle en falsk e-post en av de kommende dagene.
Den falske e-posten vil prøve å lure deg til å klikke på en ukjent lenke. Om du synes noe virker mistenkelig, ber vi deg altså om å prøve å klikke på knappen, i stedet for å bare slette e-posten!
For mer detaljert informasjon om hvordan MailRisk-knappen fungerer, kan du kopiere eller sende brukerne dine til guiden vår for sluttbrukere: https://securepractice.co/guides/mailrisk-intro
Det kan også være en god idé å profilere MailRisk-videoen på intranettet eller i sosiale kanaler på arbeidsplassen. I så fall kan følgende embed-kode benyttes:
<iframe src="https://player.vimeo.com/video/243921586?color=ffffff&title=0&byline=0&portrait=0" width="640" height="360" frameborder="0"></iframe>
Med MailRisk tilbyr vi altså en effektiv tjeneste for å sende ut simulert phishing, og en integrert løsning som gjør det hele til en spennende og morsom øvelse.
Derfor er det heldigvis ikke lenger så mye som skal til. Men verdien av å involvere folk på en positiv måte i sikkerhetsarbeidet er riktig så verdifull!
Last updated:
15 October 2022
Share this:
Language:
Norwegian
Show translation:
Contact the author:
Continue reading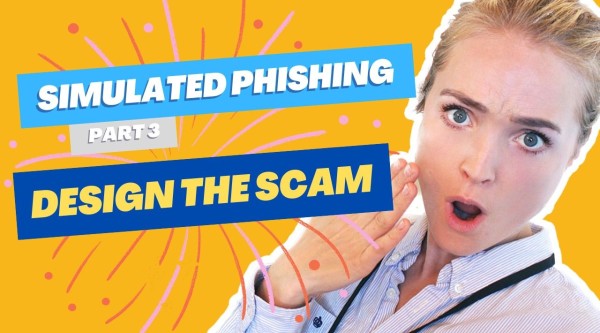 How do you prepare the most effective phishing email to serve the goal of your exercise? In the third part of this series on simulated phishing, we describe various approaches to designing phishing content.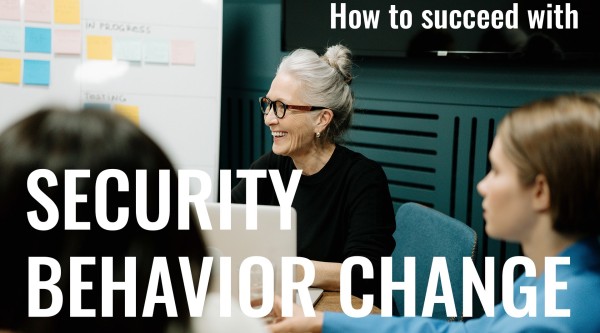 To stay safe online, people need to care more about the security decisions they face every day. But unless the obvious gains obviously exceed the required effort, change is often avoided. Luckily, behavior change in general has been subject to a lot of research, and here are some takeaways for information security professionals.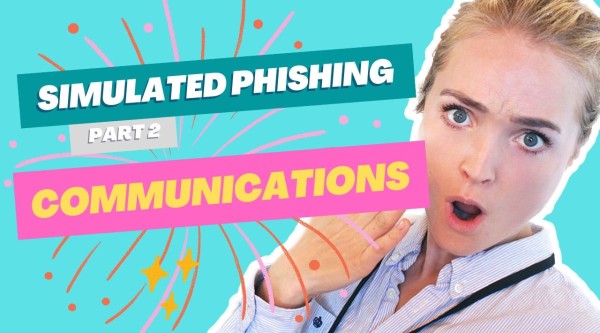 How do you prepare an organization for you to try and trick them? In the second part of this series on simulated phishing, we provide the outline for a communications plan.
Ready to get started?
We have written a guide for you to get started with human-centered security. Access our free resource now, and learn:
How to nurture drivers for employee engagement
How to avoid common obstacles for reporting
Practical examples and steps to get started